Meet our Founder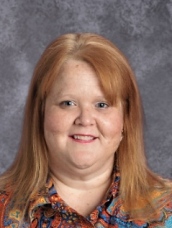 Ms. Donna Stables, a native to Jacksonville, Florida, leads the Administrative Team of Cornerstone School and has done so since June 2009. She joined the Cornerstone faculty as a founding member in June of 2002, serving as the Director of the School. During this period, Ms. Stables also enjoyed time as a middle and high school English teacher. Prior to joining Cornerstone School, Ms. Stables served as School Director of Curriculum Studies and a reading specialist during her 10-year career at Hilsdale Christian School.

Ms. Stables has served as a faculty trainer for the AACE Schools of Learning Centers, where she was an instructor for Supervisor Training and Curriculum Implementation. She has served in the various roles in local churches and foster care programs throughout the Jacksonville area. She has been a long-time friend of local foster care agencies where she has acted as a mentor and tutor for more than 100 Jacksonville youth. She was one of the forerunners to introduce the Step Up for Students Scholarship Program to children in foster care. Ms. Stables has been recruited by numerous homeschool groups to facilitate and train co-opt chairs for their own programs.

Ms. Stables is a firm believer in lifelong education. She is always continuing her own education and professional development. Currently, Ms. Stables is enrolled as a part-time student to maintain the competitive edge necessary to equip students of this generation. Along with academic preparedness, she is a member of multiple professional organizations and groups, including the Council for Exceptional Children.

Although Ms. Stables has never married or had children of her own, she cares for several children as if they were her own. She has dedicated her life to educating and serving children with the resources that God has given her to steward. She takes great pride in the accomplishments of her students. Ms. Stables recently said that "one of her greatest compliments is having the honor of former students bringing their own children to Cornerstone." When not at school or participating in school related activities, Ms. Stables enjoys being at home with her friends and family, going to church, reading and collecting books, shopping, traveling, visiting historical sites, and most of all, spending time with her grandkids, nieces and nephews.