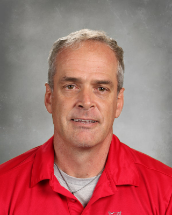 Brandon Fox
Middle School Bible Teacher
Phone: 904-730-5500
Mr. Brandon Fox
High School Bible
Degree: Bachelor in Education

Mr. Brandon Fox is from Orono, Maine, a major university town in the center of Maine. Both his parents were university professors at the University of Maine and Southern Maine.
Mr. Fox graduated from Orono High School and went on to attend the University Maine where he received a Bachelor's in Education. After a couple of years teaching middle school physical education in Orlando, Florida, he moved to Charlotte, NC where he attended ministry school. From there, Mr. Fox moved around the United States joining different ministries including: Vineyard Ministry in Los Angeles, IHOP in Kanas City, Bridges Builders International in Orlando, Kingdom Life in Maine, and Gateway Ministries in Connecticut.
After a few years of traveling within the United States and taking on different teaching positions, he decided to move overseas. While overseas, Mr. Fox taught English and History to Middle and High School students. Mr. Fox lived in several different countries for more than fifteen years exploring, and experiencing the different cultures represented within each country. Mr. Fox lived in Korea for two years, Thailand for three years, China for five years, Costa Rica for two years and then to Budapest and Prague for two years.
Some of Mr. Fox's interests and hobbies include playing sports, going to the beach, going to the gym, reading books, seeing new and classic movies, and exploring different parts of Florida. He is currently writing a memoir of his travels and experiences overseas.