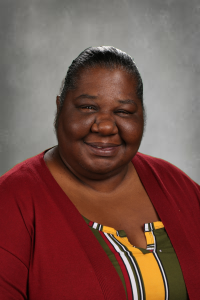 Tammy Adams
Phone: 904-730-5500
Ms. Tammy Adams
1st Grade Teacher
Degree: Bachelor of Childhood Education

Ms. Adams is a native of Kingsport, Tennessee. She joined the Cornerstone Team in August 2022. Ms. Adams received her B.A. degree in Early Childhood Education K-6 in 1991 from Livingstone College Salisbury, NC.
Ms. Adams relocated from Tennessee to Orlando, FL in 2011. While in Orlando, she began her career working with children with Autism. In 2021, Ms. Adams and her children decided to leap out on faith and move to Jacksonville, FL. She now lives with her daughters and her 1-year-old grandson who is the love of her life.
In the classroom Ms. Adams treats her students as if they are her own. She offers big bear hugs to make them feel loved and safe.
When Ms. Adams is not teaching, she enjoys sitting at home, playing with her grandson and attending sporting events that her youngest daughter participates in. She also collects elephants of all sorts and African Violets.
Favorite Bible Verse:
But they that wait upon the Lord shall renew their strength, they shall mount up with wings of an eagle, they shall run and not be weary and they shall walk and not faint. - Isaiah 40:31